e-Commerce Website Design Company
Our eCommerce web development services help expand the reach of your website, making it faster and easier for prospects to make a purchase.
e-commerce Development Meant to Convert Visitors To Customers
We provide a user-centric and highly conversion-focused design to improve user engagement via a pleasing UI. Our team works hard to ensure that the interface and, thus, the resulting design is less cluttered and more meaningful. However, a lot of design thinking and understanding of human psychology tend to be involved in it. That is why you can't take a one-size-fits. Our team needs to research and understand every business individually and develop a strategy accordingly. That said, the effort is well worth it with the results speaking for themselves.

Shopify is one of the most popular e-Commerce platforms to get your online store set up quickly. But it's even better when you work with an experienced Shopify agency like True North Social. As a top-ranked web design company, we have the skills and vision to create a user-friendly and aesthetically beautiful website customized for your brand. More importantly, we can create a Shopify site for you that will help you thrive even against much larger competitors.
86% of visitors to an eCommerce website are looking for information about products.
Over 95% of Americans have purchased something online.
80% of retail content is accessed via smartphones.
Over 70% of eCommerce transactions now take place on a mobile device.
Web page speed helps increase conversion figures by over 70%.
59% of people enjoy engaging with a website that's attractive and well designed, with a higher possibility of buying from them.
Why Choose True North Social?
Most people landing on your website are looking to buy, but only if your business comes across as trustworthy. However, you have a window of a few seconds to make that impression, and that's where we come in!
A professional in-house team of website design experts
True North creates custom designs meant to boost conversions and improve branding
We make it easy to manage your product listings, content and administer other aspects of your site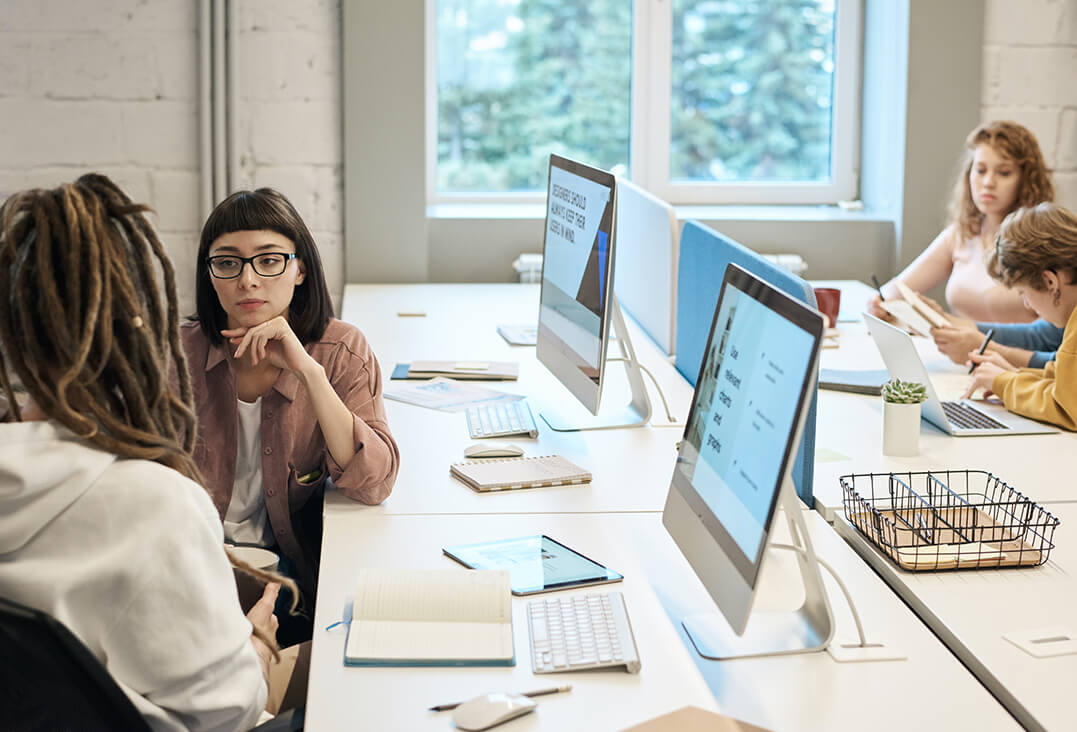 Our team works with you to define, design, and deploy a website that's built to your specific business type and strategy. We have the experience and team needed to ensure that your website turns out exactly as it should, i.e., an investment that pays dividends.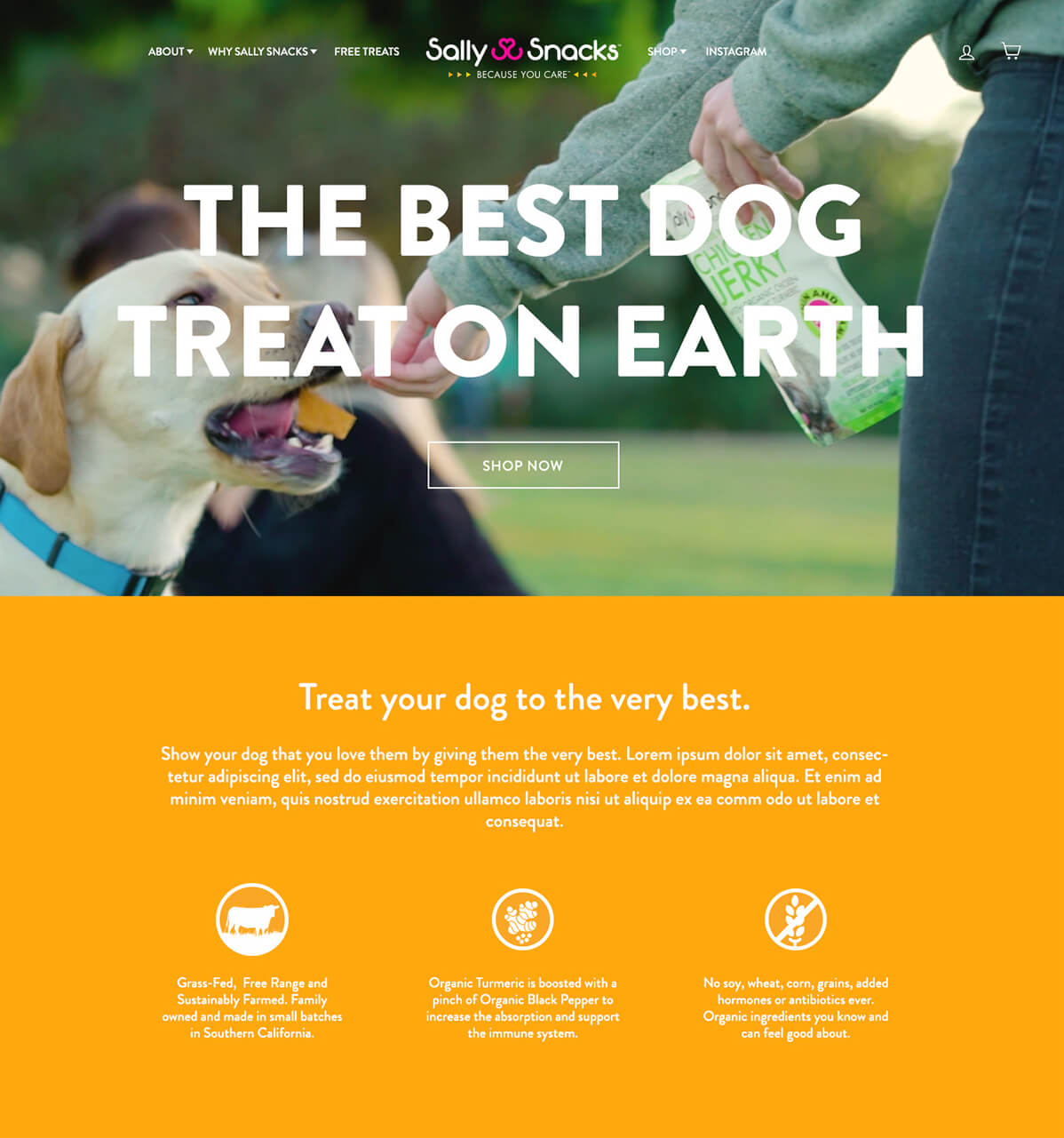 Custom eCommerce Websites Designed For Success
The eCommerce Website is the foundation of your online business, and True North Social understands this more than anyone else. As professionals, we have years of experience designing websites honed for maximum profitability using the latest technology. Our eCommerce website design solutions also mean that you choose what features, functionality, and design optimization is needed for your business or allow us to choose for you.
Our custom eCommerce website development team can also develop full custom functionality, ERP integration, and the ability to pull data from multiple sources or any other solution that's tailored to match your brand's goals. We often tell clients that with us on their side, there are no limits!
At True North, we design custom websites for businesses, in fact, we think of it as building e-commerce platforms tailored to your needs. Unlike other services, we don't start with templates but instead start from scratch. The approach allows us to create a truly customized website specific to your business's needs and goals.
Unique Features Tailored To Your Business Needs
Our in-house developers will create custom functionality as needed. The goal of these custom functions can be to make administering your website easier. We also simplify taking advantage of analytical tools like those offered by Google and Bing, updating currency information, and highlighting when stock is limited amongst just about every other feature your site might need.
What Does Your
Website Need to
Win?
Depending on your industry and, consequently, the type of people your website is targeting, it will require a couple of features. However, in our experience, there are a few standard features that just about any e-commerce business can benefit from in the long term. Some of these features can help businesses save money by making often complex tasks quicker and simpler. Below are a couple of features your business website or eCommerce website will need.
If you are running an e-commerce store or maybe any other type of business website, the ease of editing, adding new products, and updating information can be invaluable. Not only does it save you as a business owner from having to hire a professional to handle the job, but it also means that you can handle small tasks quickly, like adding a product page, taking down products that have been sold out or discontinued, etc. If anything, we strive to ensure that the eCommerce platforms we develop for clients are as simple as they can be.
A responsive website can resize itself based on the user's screen size and resolution without breaking. It ensures that users have a consistent and seamless experience regardless of the device they are using. Many eCommerce website owners spend hundreds of dollars to ensure that their website design scales appropriately because a lot of sales come via mobile devices. As professionals, we start by designing a website for mobile devices. You can learn how we build responsive websites here.
One of the ways that your website will win is with more traffic. More traffic often always means higher sales figures or conversion figures. However, since most traffic to your website will come in through search engines like Google, it pays to ensure that your website has been built by SEO experts. That's why we work hard to ensure that the websites we design are in line with search engines like Google's best practices, making them (your eCommerce website) easier to rank.
A great-looking website isn't necessarily optimized for conversion. In fact, the internet is dotted with some great-looking websites built to impress, but their conversion figures are poor at best. Professional eCommerce web development isn't just about aesthetics in our experience.
While the design is a significant priority for our experts, a 'conversion focused' approach to design means that every design element, from the use of color to fonts, has to meet this goal. The end goal is to help potential buyers take the shortest route to buy your product from the time they land on your website. Sure, it may include other parts of your strategy like retargeting and advertising, but a conversation-focused website can help you improve 'first time visitor' conversions.
We design and test every phase of the design, from product listing to fonts and color, to help our clients succeed in some of the most competitive markets across the world.
Whether you are selling apparel, electronics, or your service online, our conversion-focused approach to designing your website is sure to produce results like it has for dozens of other clients.
Mobile Friendly eCommerce Business Websites
If you want to do business online, your website must be mobile-friendly or responsive. Just about every online business owner knows this but designing a website that's mobile-friendly while being just as conversion-focused as its desktop counterpart can be challenging.
Mobile websites need to be scalable so that it fits all screen sizes. However, the design needs to scale while retaining familiar design elements and still ensuring that the web page is conversion-friendly. It should also offer all the information that a prospect will need to convert, i.e., specs, product description, etc. More importantly, the design needs to be consistent across all screen sizes.
To ensure that the websites are mobile-friendly just as much as they are conversion-focused, we start by creating a mobile-friendly website. We take a mobile-first approach since the majority of sales across many industries come via mobile devices. Once we are happy with the mobile version of the website, we then scale it up to finish the desktop version. In our experience as an eCommerce web design company, this happens to be the most effective approach.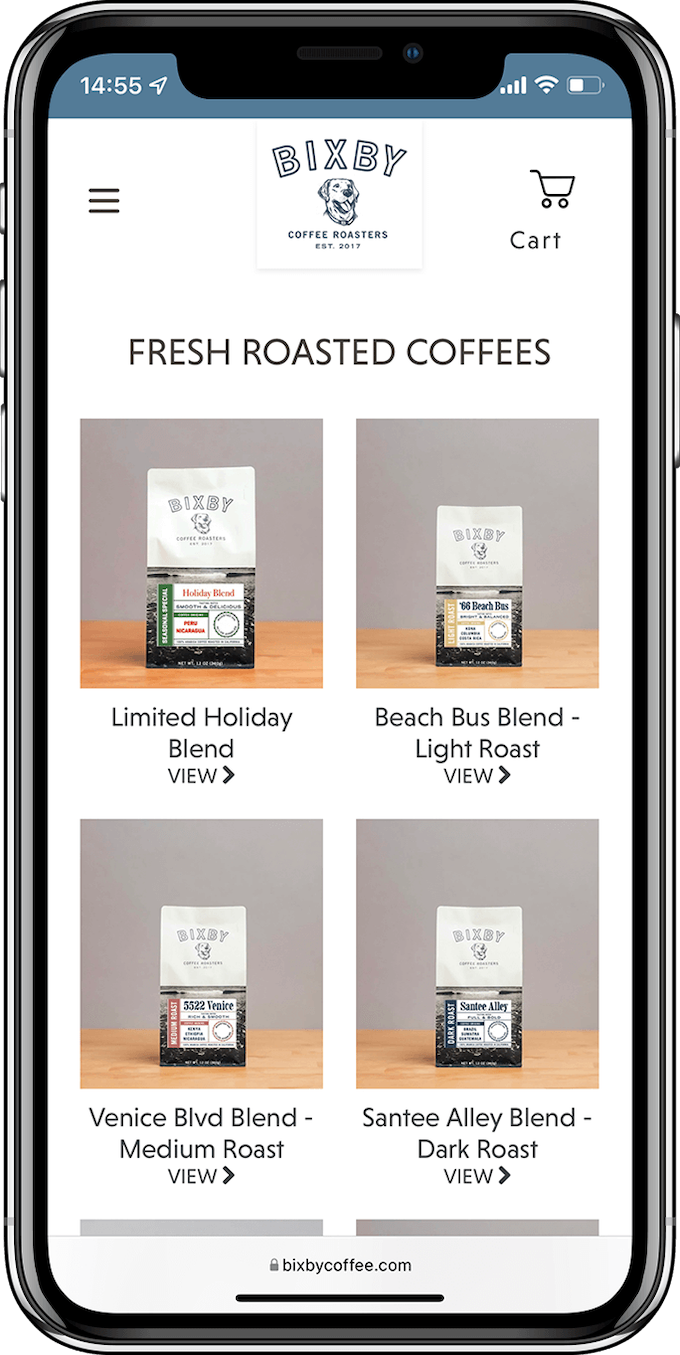 There are two additional advantages of taking a mobile-first approach to designing eCommerce websites:
It allows us to optimize the mobile version in terms of SEO and design aesthetics until we're fully satisfied with the results.

It ensures that the resulting website design has a small footprint, consequently loading fast, giving the website an SEO and user experience advantage.
Excellent Customer
Service
We've learned over the years that in some industries designing a website isn't a one-off thing. Many businesses, especially those in the eCommerce space, require us to continue to work on various aspects of their websites or even their online presence. Furthermore, businesses may want to further hone and tweak their websites based on customer feedback or increase brand presence by investing in online marketing. That's where our customer service comes in. 
We have a team of professionals who work with clients to ensure that not only are they initially satisfied with the custom and conversion-focused web design delivered, but help them choose other services which will further drive conversions. Mobile app development, SEO, and online advertising are just a few of the other services we offer. Each one requires that we continue to work with clients to ensure that they get exactly what they need; after all, nobody understands your business better than you!
Our customer service professionals have an excellent understanding of website development, design, eCommerce, SEO, internet marketing, and social media marketing. Understanding these technologies allows them to work with you, helping you transform your eCommerce website into a truly profitable business.
Dozens of
Happy Clients
and Counting
Over the years, we've designed several dozen now highly successful eCommerce websites for clients across the US. If anything, many of these businesses continue to trust us with their digital presence beyond just website design. Whether you're selling apparel, electronics, furniture, or anything else online, we're probably worked with a business in your industry before. Want to know what you can expect from us? Check out some of the websites we've designed for clients below. We aren't just an e-commerce development company but have lots of experience helping businesses become successful online. Please feel free to contact us to schedule a free consultation.
Our eCommerce Development Services
Our custom development services help ensure that your website and business, in general, benefits from a custom set of features and functionality. One of the drawbacks of using any type of website template is that the features and the functionality are limited to that template. Sure, templates can be customized and unnecessary features removed, but adding features requires a team of seasoned developers. Furthermore, we shouldn't lose sight of the fact that the website should increase customer engagement, but most templates aren't designed for engagement or conversions, for that matter.
We develop custom features and functionality that can help make administering your website more accessible. Custom features can also help retain customers longer, get visitors to take the desired action, or integrate features with other systems like cloud-based accounting software.
Our eCommerce development services can also fabricate features unique to your needs or to the existing system in place at your company.
We often work with clients to help identify the features their eCommerce website or business processes can benefit from so that those can be developed alongside their website. The approach ensures tight integration of those features with the functionality of the website.
Get An eCommerce
Web Development
Estimate Today
We know that you're eager to transform your eCommerce website into a truly conversion-focused machine. However, we also understand that you might have a few questions and possibly want an estimate for the job. Feel free to call us today at (888) 714-3429 for a free consultation.
Frequently Asked Questions (FAQ's)
About Our Services