Let's face it, the only way for you to be successful is to rank higher and faster than the competition!


 Unfortunately, having the best products sold at competitive prices can only take you so far. To truly succeed as an eCommerce store, not only does your website need to rank high, but every product page needs to make it to the top of Google's SERPs. That's where hiring an eCommerce SEO company comes in!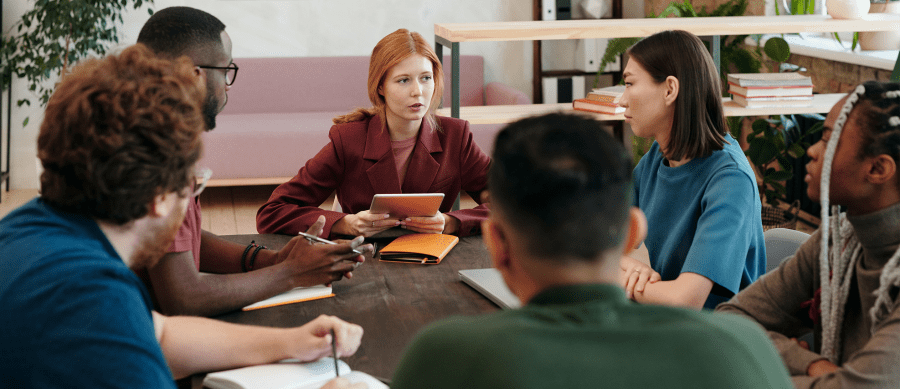 At True North Social, we specialize in helping your eCommerce store rank! Not only do we work to bring in loads of organic traffic, but we also improve conversions using tried and tested Conversion Rate Optimization (CRO) techniques coupled with a custom eCommerce SEO strategy guaranteed to deliver results.
Why Choose Our eCommerce SEO Agency?
Over the years, the professionals at True North Social have earned a reputation for providing eCommerce business owners results. We have helped clients in some of the most competitive industries rank for some of the most competitive keywords in a matter of months, pulling in thousands of visitors a day.
Ranking an eCommerce website isn't everyone's cup of tea, but here is how we can guarantee results:
Why Is SEO Important For Your Online Store?
Approximately 53% of website traffic comes from organic searches. In fact, the first page of Google results has a 28.5% click-through rate (CTR), compared to just 2.5% for the second page. This means that SEO is a critical element in your sales funnels. In other words, if your website isn't ranked in the top 10 and preferably in the top 5 of SERPs, you're not going to sell anything.


At True North Social, we pull out all the stops to ensure that your product pages rank on the top of Google's SERPs. That way, you will sell more without having to spend a boatload of money on pay-per-click (PPC) advertising. This also means that your margins will be better, making it possible to outdo the competition's pricing.
Results Driven SEO For Your
eCommerce Store.
Today, your ideal customers search for products like the types you are selling online. That's why it is more important than ever before to have a solid SEO strategy to target these customers and take them directly to the products they want to buy.

We are talking about using a comprehensive strategy that goes beyond just ranking your website. Our years of experience building custom digital marketing strategies for businesses like yours across many industries almost guarantees we will deliver results.
At True North Social, we know from experience that the most effective strategy is one that's customized and tailored to your products and audience.

We use a combination of on-page SEO, technical SEO, outreach, and content development to help online retailers reach their target audience by outranking their competition.
We promise:
Want to know how we can help your business? Book a free consultancy with our team today.
True North Social Versus
Other SEO Agencies
We know that ours isn't the only game in town, so to speak. There are many other SEO companies however, there are a couple of reasons why many eCommerce stores and business owners choose us for  eCommerce website design. Many in fact, switched to using us after the agency they were working with didn't deliver the results they wanted.
Unlike other SEO agencies, True North Social is a full-service agency. That means in addition to doing SEO work, we also provide social media and pay-per-click management services. This allows us to develop both a short-term and long-term strategy for your business. After all, if your business isn't going to rank in the next four or five weeks, you still need to make sales, and that's where our short-term strategy can help you. We use a combination of techniques to help deliver short-term wins for our clients until their website starts to get loads of organic traffic from our ongoing SEO work.
Our team is continuously monitoring and working on your website. This allows us to implement ideas faster than adding fresh stock to your store. It also ensures that we can continue to help your website stay ahead (in terms of SEO) of the competition.
One of the mistakes we see many eCommerce SEO agencies make is not generating quality content and backlinks. That's why each time a major search engine like Google updates or changes its algorithm, their (other SEO agencies) clients' websites experience a hit in rankings. The SEO company then needs to work overtime to help the business get over the hump. True North Social understands that Google and other search engines want to deliver quality results. By providing quality content, linking structure, and a relationship with relevant sources, we can almost guarantee that our clients will not get hit by most major updates.
Most SEO agencies will only contact you when it's time to clear their invoice. At True North Social, our team of customer service professionals will answer any questions you have. Plus, we will continue to be in touch with you if you need our assistance, like when introducing a new line of products or getting into a new market.
At True North Social, we have been transforming our clients' eCommerce stores with solid social media, SEO, and pay-per-click strategies.
How Does
eCommerce Search Engine Optimization Work?
The first step in an effective eCommerce SEO campaign is targeted keyword research. While it is important to choose keywords that are easy to rank for, it is equally important to make sure that your content is also search engine friendly. Most web pages and websites have multiple URLs, so choosing a URL that will help your site rank for several related keywords is essential. It is also necessary to create unique content for your eCommerce pages, aka your product pages.
The second and most crucial step of eCommerce SEO is building links, also referred to as backlinks. When your website gets a link from another website, it tells search engines to index your pages, and your pages are also seen as receiving a positive vote from a third-party website. However, our team needs to ensure that the destination pages (read product pages) are relevant to your keywords and products for this to work. Using links from authoritative websites coupled with high-quality internal link structures is essential for boosting a website's rankings in the SERPs.


We use outreach and press releases to build relevant backlinks to an eCommerce store. Our team is constantly running outreach campaigns for our clients, which helps ensure that we continue to get a steady stream of quality backlinks. It is also one of the reasons why our clients continue to rank high, despite algorithm updates and pressure from mounting competition.


In addition to outreach, our eCommerce SEO services provide and diversify backlinks using press releases and HARO. These techniques help us get more diversified but high-quality backlinks from news sites. These links don't just give your eCommerce website the link juice it needs to rank but at the same time get hundreds if not thousands of eyeballs on your products.


A website without any backlinks is similar to not having content, which means it will have no chance of ranking on the first page of Google. However, having relevant backlinks, the proper anchor text ratios, and relevant content is just as important. If any of these is not done correctly, ranking an eCommerce website can be nearly impossible.


Fortunately for us, we know what works, which helps us deliver results often in the shortest time possible and for some of the most competitive industries.
Internal linking is another big part of the so-called on-page ranking strategy. This is an essential aspect of eCommerce SEO as it tells the search engines where to index and crawl a site. Having high-quality, authoritative store pages that link to high-priority product(s) or category pages is critical to ranking well in the SERPs. The process is simple but not easy. Here too, we use various methods to find the right page and internal linking structure, which is then gradually rolled out depending on the size of a website.
Shopify eCommerce
SEO Services
It is one of the most popular eCommerce platforms used by thousands of eCommerce stores. When you decide to use Shopify, there are a few essential things you need to know. First, you need to understand your customers. How do they shop? Are they looking for a particular product? Do they prefer a specific brand or color over another? Do you plan to sell a variety of products? Do they prefer to buy online or make purchases in person? Do they prefer to purchase online or in-store? Are you looking for a simple, straightforward solution?



Shopify also comes with a comprehensive set of tools to help manage your business. If you are new to e-commerce, Shopify is the best choice. It will help you sell products online and process payments without needing to spend hours learning about web design. This will ensure that you get the most out of your e-commerce endeavor and gain access to a broader audience. However, your online-only store can also use Shopify.
While Shopify comes across as straightforward from a business's perspective, things aren't so cut and dry when optimizing the store for search engines. Fortunately, at True North Social, our professionals know Shopify inside and out. We can do everything from modifying code to template optimization and adding top-performing content while implementing SEO strategies in-house. So not only can we make recommendations but also roll out implementation.

 At True North Social, we use proven SEO strategies that have helped us rank dozens of Shopify stores for clients across the country. We continue to work with many Shopify stores and look forward to helping grow the organic reach of your store.
WooCommerce,
eCommerce Websites SEO Services
WooCommerce is an open-source WordPress e-commerce plugin designed for small to medium-sized online merchants. It was launched on September 27, 2011, and quickly gained popularity because it's simple to use, and unlike Shopify, it's free.


A WooCommerce store provides a secure environment for safe transactions. The platform supports multiple payment options and PCI compliance. WooCommerceis highly flexible and allows for the use of multiple currencies. It also allows for adding install third-party payment gateways.



One of the drawbacks from an SEO perspective is that WooCommerce is comparatively slow but most digital marketing services don't realize this important fact. In most instances, it has been our experience that bloated code slows down the eCommerce store and, in some cases, triggers a myriad of errors. Since Google emphasizes speed, one of the first steps we take is to optimize site speed, which is then tested using Google Core Web Vitals. In addition, we also optimize title tags, content, and other essential aspects of the website to ensure that it starts ranking high.
This means that you can customize it to fit your needs instead of having to build it from scratch. The source code for Magento is maintained by developers around the world. It's also constantly updated based on user feedback. This ensures that your website will perform well and load quickly, increasing the chances of visitors to your website converting to paying customers. 

We have been providing Magento SEO services for over a decade. In addition, we have some of the best PHP developers on staff who use their skills to improve various aspects of your website as part of our search optimization strategy. Since we know how to administer a Magento website, this makes it possible for us to undertake the required content modifications, tag modifications quickly, and update content as needed.

Want to find out if we can optimize your eCommerce store? Feel free to get in touch with us. We have a great deal of experience optimizing eCommerce stores running Volusion, Netsuite, BigCommerce, Unilog, Drupal, and more.
Frequently Asked Questions (FAQs)
I've worked with several social media marketing agencies and digital marketing companies and True North is the ONLY one that has ever done what they said they would do. We will continue to explore our social media strategy and ad campaigns with them.
Erica Pressberg
OWNER
The True North team is wonderful! The creative imagery they have provided along with their genuine responsiveness to the needs and direction for my company make them a pleasure to work with!
Suzy Miller
FOUNDER
A great social media marketing agency. Straightforward and focused on the "how" versus over-selling capabilities. Really provided a foundation for our company to build our social media marketing services and systems. Definitely recommend.
Justin Wiguna
Co-Founder
Partner With True North Social eCommerce SEO
Experts To Start Seeing Results
We are armed with over a decade of SEO experience, which allows us to help eCommerce businesses like yours become successful. We provide high-quality SEO support, easy-to-understand yet detailed reporting, and most of all, results!


Call us today to book a free consultation with our SEO team.