Email marketing is the fastest way to reach a large audience. It's the most cost-effective marketing channel by a mile, and the surest way to get attention for your company.
To date, the average return on investment (ROI), for email campaigns is $38 earned for every $1 spent. This tells us two things. One, email marketing works, and two, it is highly cost-effective.
Email campaigns create a direct connection to your customers. When you send email blasts, you can engage them on a reoccurring basis of your choosing. It also provides enough exposure to each potential consumer to ensure that their interest and inevitable purchase power remains, and grows, with your comp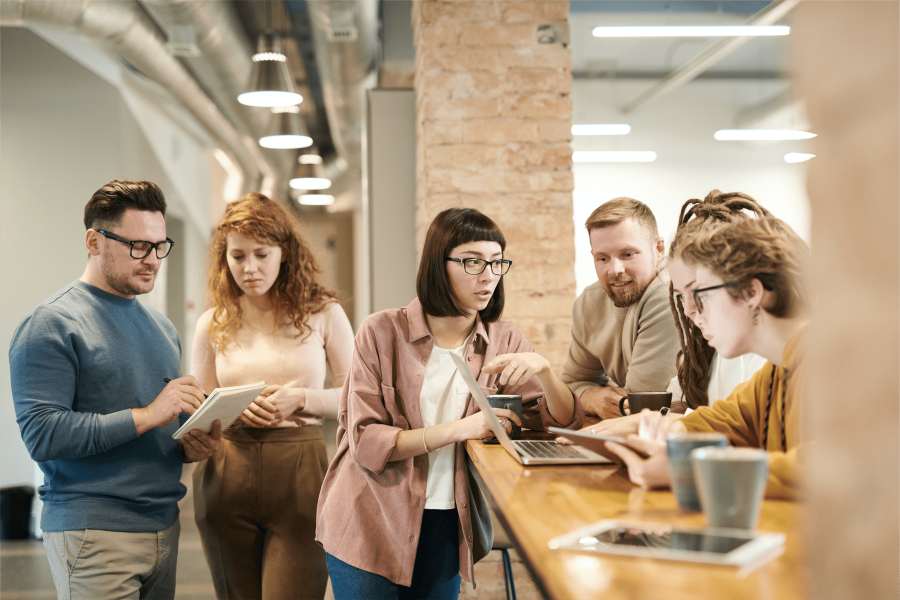 Not only are billions of emails sent daily, but email is a global service that allows you to connect with millions of potential customers in the blink of an eye.
In fact, 60% of consumers surveyed acknowledged the purchase of goods and services via an email marketing service, and 21% said they purchased an item from an email marketing campaign within the first hour of receiving the email.
Add this to the fact that over 60% of consumers enjoy receiving email marketing services while over 30% of businesses enjoy the ease of email marketing services as well as the reach it carries and you've got yourself a no-brainer.
What To Look For
in an Email Marketing Agency
(AKA: Why We Check All the Boxes)
Here at True North Social, we check all of the boxes of what it takes to succeed and we have so much to offer our clients.
We know what it takes to take your business to new heights.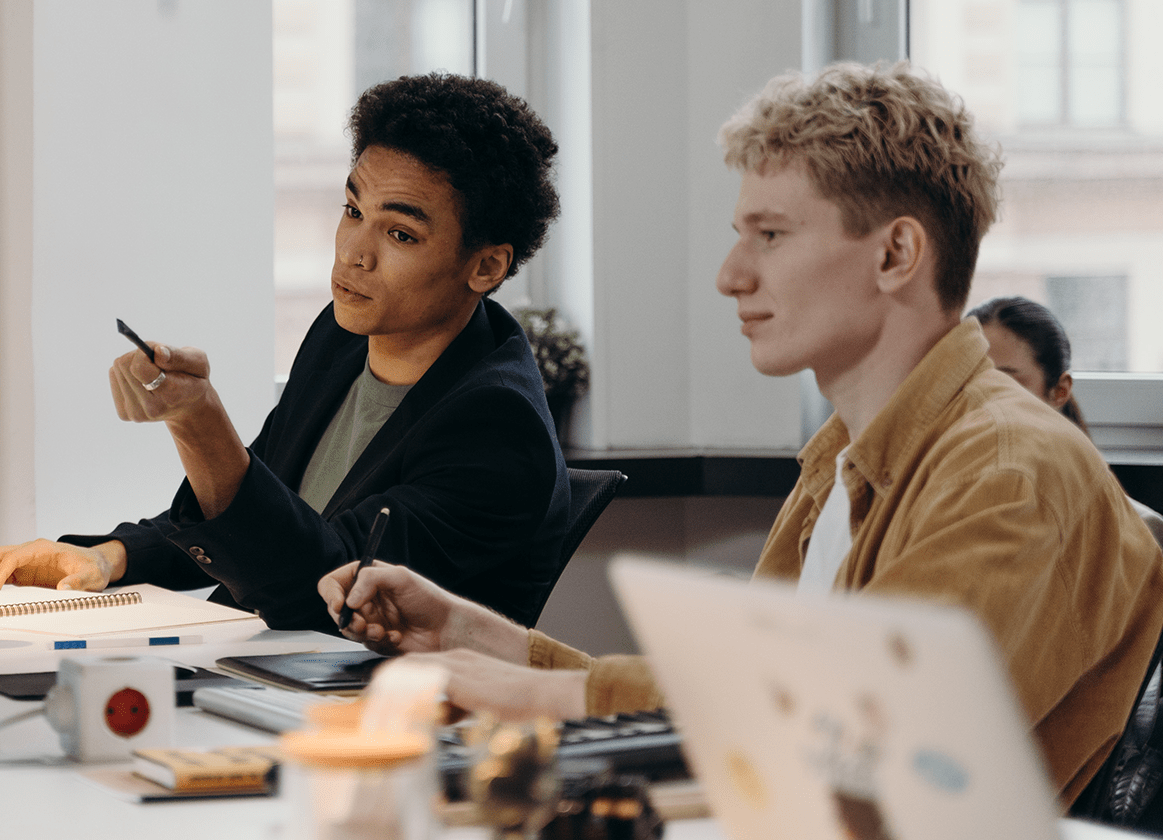 Email marketing is the act of sending a commercial or promotional message directly to current and potential consumers.
This is the most direct form of correspondence and can be really effective at engaging customers.
Email marketing is proven to be the surest way to attract new customers and keep current customers coming back. Anyone that visits your site, or has purchased goods and services from your business in the past will receive these email marketing campaigns that will entice them to purchase again, or finally make their first purchase.
It will also keep them informed when you add new goods and services to your website so they can try new products. A good example of this type of service is when clothing companies make weekly drops of new collections. Email marketing helps them to be more likely to make the bulk of sales on these items within that first week.
What We Do As An Email
Marketing Agency
As an agency that specializes in email marketing, we know what the right moves are to make when deciding on your email marketing strategy. Here are a few of the benefits to having an email marketing agency like us handling this task for you.
As a marketing agency, we can help you put a marketing plan in place. This plan will include step-by-step instructions that the marketing team will take for you to help your customer base grow.
These plans might include a few large programs or a lot of small steps that will take place over a specified period of time. Either way, the plan will take into account business objectives and goals that you have put into place as a large team, and the email marketing company has identified the areas in which this growth can happen.
We stay on top of the trends with email marketing services and know what works and what doesn't. We'll be able to tailor the email marketing campaigns and marketing strategies you use to serve your business in the best way possible.
Not all trends and development services are created equal, and the right email marketing companies will know what works and what doesn't and whether or not a new marketing strategy is worth the effort.
A lot of small businesses don't know or understand the finer points in the CAN SPAM Act or what it takes to attract more customers through email marketing. As email marketing specialists we are trained and experienced with what it takes to get your email campaigns noticed and get more customers to click on your ads, without creating spam complaints.
Email templates will be created that can be applied in the future in different ways but stay true to your voice and business image. In addition to this, the best email marketing company for the job will probably use email service providers that can send your promotional content out to larger audiences than available to you on your own.
As a full service digital agency specializing in email marketing solutions, we know what to do to drive other digital marketing strategies. In order to be considered one of the best marketing agencies, our company wears many hats.
As an internet marketing agency, we can provide email marketing services, as well as SEO management, content marketing, branding agency knowledge, sms marketing, and so much more. If you find you're getting traffic but your conversion rate is low, we can also assist with Conversion Rate Optimization.
Having a variety of hands you can play ensures that no matter the goods or services your company provides, the best email marketing companies will be able to successfully help you grow.
We have put together a talented team that can tackle any digital marketing services you're interested and get you on the fast-track to increased success.
As one of those companies that understand the nuance of email marketing, one of the biggest benefits to your business is their ability to manage an email marketing campaign.
Once email marketing campaigns are employed, they need to be managed and evaluated for success. As a successful email marketing agency, we will employ a marketing partner to work directly with your team to ensure all aspects of your email marketing strategy are performing at their best.
Many times, without an expert handling these minute details, certain small elements can fall through the cracks. But the jobs of marketing agencies like ours is to help you keep everything in line to ensure the growth of your company.
A successful email strategy is designed to create a better marketing funnel of consumers to your business. As one of the best email marketing agencies in the business, we understand how vital your wording and promotional specifics are to attracting larger audiences and we will work hard to get you the most out of your email marketing.
A marketing funnel is useful in attracting new and existing customers through promotional information and can be one of the more successful tools in digital marketing. Employing the expertise of email marketing companies like ours will help catapult the success of an email marketing funnel further than what might be possible on your own.
Targeting customers is a big reason to employ email marketing services. Your business needs to acquire customers and retain them to keep the brand thriving. But many times, you'll find you've reached your full potential with a certain demographic.
Experienced email marketing agencies will recognize where target customers are and what it takes to get them.
For those with an existing web page, we can offer help with your website to expand your product and services audience. You might assume you need to go to a web development company for this type of marketing, however, as a digital marketing agency, we are able to successfully expand your online presence.
Part of what makes working with a digital marketing agency so great is the project management that comes along with it. As a small business you may not have the time needed to attend to proper email marketing systems.
Working with a digital marketing agency like us creates a full team within your system that is based solely around the success of your digital marketing plan. We'll be able to provide you dates, times, and evaluations of all the email marketing that is done and help identify new areas to expand into for the future.
Email marketing agencies will be able to initiate email marketing campaigns that target new demographics to expand your customer base. Ecommerce businesses can only thrive and grow when new niche audiences are recognized and successfully sought out.
As the best email marketing agency for you, we will be able to identify and evaluate the best strategies for establishing a base in new customer groups to ensure you're targeting the right audience.
Even if you have an online presence, you may not have a fully functioning web page. In this case, you will need to employ a marketing partner that can help with your web design from the ground up.
We not only have expertise in web design, but we can get your small business online faster and with better growth than you may be expecting. Hiring us the first time makes sure you don't have to do it a second time.
Many people want to be a premier google partner because they feel this is the only way to get their ads viewed. While many want this exclusive status, most small businesses have trouble getting there on their own.
With an email marketing agency like us on your side, your ads will get viewed and marketed in a way to get them noticed, no matter what.
When It Might Be Time To Hire an
Email Marketing Agency
When it comes to growing your business, time is of the essence. If you've noticed yourself struggling with email marketing, you may be ready to start working with us so that we can get it right before it's too late.
If you're new to email marketing, it can take a lot of time and a lot of effort to get an email campaign up and running. This is time and effort you may not have available to build the best email marketing plan for your business.
If this is the case, your best bet is to hire an email marketing agency like ours to take over the process, as their whole goal is to get your campaign off the ground and running right.
If you're using a marketing automation program, or generic email templates to run your email marketing for you, then you may notice that your engagement rates are less than ideal. If this is happening, it could have everything to do with the lack of human understanding in your business model.
While marketing automation tools can be helpful to keep things on an efficient schedule, they can't do anything for you with attracting more of an audience. Instead, we will be able to fine-tune the details within your email marketing plan and ensure that your voice comes through to attract better engagement to your ads and promotions.
As a top digital marketing agency, we won't stop at creating an email marketing campaign for you, we will see it through and monitor its progress. This can be one of the top benefits of hiring an email marketing agency with the expertise we have.
Trying to manage your email marketing service on your own while also trying to manage customer needs as well as creatives for new products is an extremely hard undertaking, especially for a small business that is trying to grow.
We take the guess work out of what to do with your digital marketing, and instead provide you statistics and real-time evaluations of what is working for you and what isn't.
Even if you are growing your interest list as well as your customer base, sometimes that growth isn't at the rate or speed at which you want or expected. This could be in large part to the authenticity felt in your email marketing campaigns.
Marketing automation systems help you create a campaign that stays on time, but if you don't have an experience digital marketing agency like ours behind those automated services ensuring that each email feels authentic and real, your growth won't be as you expect.
Many potential customers might be turned off by the wording or lack of cohesion, even if the system is working a good schedule. As a digital marketing company with this knowledge base, we will come in and find areas to improve your email marketing projects as well as create new templates to create growth faster.
The finer details of email marketing take time and patience to understand. As a small business owner, that can be hard while also trying to grow a business. We not only have industry experience, but the time to dedicate to this one aspect of your business.
Once we have identified the areas in which your email marketing might be missing the mark (pun intended), then we can work in our existing expertise and skills to successfully fill those gaps.
The digital marketing world can be overwhelming at first, and working with a successful digital marketing agency like ours can help you understand the process faster and give you someone to lean on when things get tricky.
If you're still trying to wrap your head around the nuance of email marketing, it can be in your best interest to learn from a marketing agency with the knowledge and experience we have.
The Plus Side
to Working
With an Email Marketing
Agency
There are so many benefits to you and your company that a marketing agency like ours brings to the table. Here are a few of the ways that you can benefit from working with us.
There are so many benefits to you and your company that a marketing agency like ours brings to the table. Here are a few of the ways that you can benefit from working with us.
Your brand will only go as far as the effort you put into it. By employing a marketing agency like us that can build your brand faster, you'll take up more space in your goods and services arena and create a bigger voice for your company.
Focus on the Creative Side
You can't be creative when you're worried about promotions being successful. A marketing company likes ours takes that stress away and leaves you free to test new and exciting products. Who knows what you'll come up with when you have a clear head!
Your brand may grow on its own, but with a digital marketing company like ours behind your ads, it will grow faster and more efficiently. Even if you need to test a few promotional ideas to find the right formula, you'll get there a lot faster with us carrying the weight.
The time it takes to grow your email marketing plans is time away from growing your service and product line. If you try to do both at once on your own, you could find yourself pulling your hair out at the stress of it all.
Or worse, you find yourself struggling to keep up and then your brand ultimately fails.
Why You
Should Use an Email
Marketing Agency
Email marketing is proven to help businesses grow faster and retain customer bases longer. Being able to reach more audiences also helps grow and break into new demographics that you may have been missing before.
Email marketing also helps to grow your lifetime value with customers. This is what keeps them coming back time after time for your goods and services. If you can't keep them happy and engage with them properly, they won't keep coming back.
Your business growth is only as good as the strategy used to grow it. Email marketing is a proven marketing strategy that can help grow your audience and thus grow your business.
But this can be impeded by having to test systems over and over again and find your sweet spot. Partnering with a good marketing firm like ours takes the guess work out of it. Utilizing our marketing team will have you trying the right digital marketing tactics the first time.
It can be hard to give over any control to anyone when it comes to your business. That's how you got so overwhelmed with all the finer details in the first place.
Here's why you need our knowledge and experience on your side.
With a proper email marketing structure, you'll be able to expand your audience and break into new demographics while also still relating to your current consumers.
This can be a tricky middle ground to find, but we know how to satisfy both of these categories, and bring them together.
A good email marketing strategy helps to encourage new customer growth as well as help to get back a lot of abandoned carts. Many times, potential customers leave full carts behind, for one reason or another.
Email marketing helps to encourage and remind them of the potential products they forgot to purchase and can help get that sale completed.
After you define business goals, our digital marketing team will create an individualized business model to outline how your business will grow and on what timeline.
It all comes back to the idea that you'll always know where you stand and what our digital marketing agency is doing for your business success.
Don't sit on your business any longer, the growth is possible and the opportunities are out there.
It's time to take your business to the next level with an email marketing strategy that is geared to your business. Let us help you attract more and new customers and propel your brand farther, faster.