It goes without saying that the City of Los Angeles is one, if not the biggest, Instagrammable places in the world. From stunning movie set locations to famous museums and picturesque murals, Los Angeles county is filled with potential photo magic around every corner. Whether you are looking to take your Insta game to the next level, or you are someone who has an eye for capturing picture perfect imagery. We have listed 5 of the most Instagrammable spots in Los Angeles to check out on your next adventure!
Instragrammable Place in LA – The Board
---

Address: 221 S Grand Ave, Los Angeles, CA 90012, USA
The Broad museum spills out "Instagram." The original Infinity Mirrored Room- The Souls of Millions of Light Years Aways has been open to the public since 2015. Back in December 2017, The Board museum added a new exhibition titled Longing for Eternity. The two exhibits are a permanent part of the locations and remain one of the most Instagrammable shot to date.
The only downside is the waiting time is ridiculously long. The second you enter the museum, you will then proceed to check-in at one of the available kiosks and insert your name to be part of the waitlist. After you check-in, you're allowed to check out the rest of the museum while you wait to receive a text stating that it's almost your turn in line. Make sure you are ready to go because you are only allowed 45 seconds in the room itself.
Instragrammable Place in LA – Museum of Illusions
---

Address: 6751 Hollywood Blvd, Los Angeles, CA 90028, USA
If optical illusions are your thing, then the Museum of Illusions in Hollywood is your next go-to location.
The Museum of Illusions offers a fun and interactive experience that is suitable for both adults and kids. If you're not into having an interactive experience, then the Museum of illusion is not for you. The museum is filled with 3D painting designed by the best artists. Pro-Tip: Get 20% off admission when you use promo code "Journey" 😉
Instragrammable Place in LA – Pink Wall
---

Address: 8221 Melrose Ave, Los Angeles, CA 90046, USA
On the top 5 list of Instagrammable places in Los Angeles, we definitely can't forget about the infamous Paul Smith, Pink Wall. The Pink Wall is an Insta favorite. Make sure you are a pro when it comes to taking pictures of your iPhone because the use of professional cameras is prohibited. Think you can get away with it? Think again, the building has its own security guard whose job is to make sure you are not using a fancy looking camera.
Instragrammable Place in LA – Colette Miller's Angel Wings
---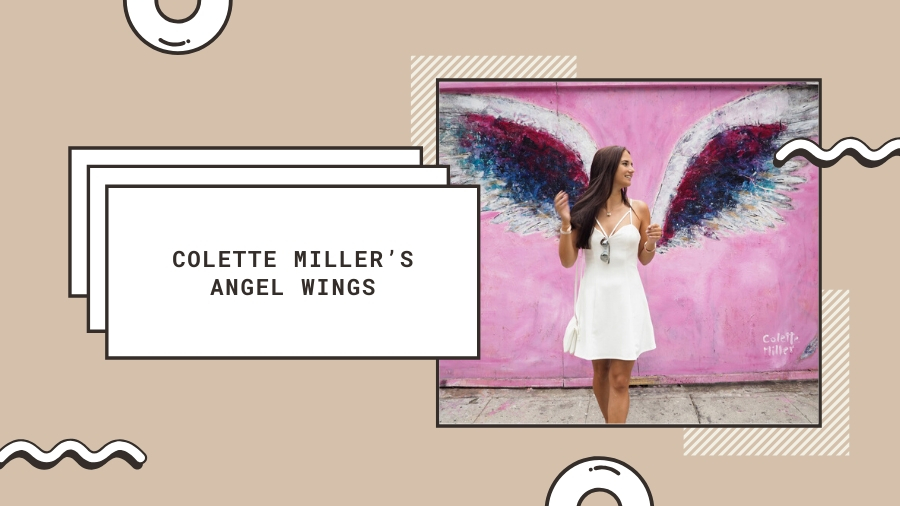 Address: Visit Colette Miller's site for a map of all the painted wings in Los Angeles.
With the first set of wings appearing in DTLA's Arts Districts. The artist Colette Miller began her "Global Angel Wings Project" in 2012 as a reminder that "we are the angels of the Earth." You can find her wings sprinkled throughout the city, and she has since painted across the globe in Australia, Mexico, and even Kenya.
Instragrammable Place in LA – Walt Disney Concert Hall
---

Address: 111 S Grand Ave, Los Angeles, CA 90012, USA
In the mood for an orchestra performance? This LA Phil concert hall will blow you away!
Regardless of whether or not you are watching a performance here. The Walt Disney Concert Hall is one of the most unique photo spots in Los Angeles and worthy of a visit!
---

Even though we listed out five instagrammable locations, the whole city is filled with potential beautiful shots and is waiting for you to explore them!
---