Almost 2.5 billion active users make the reach of Facebook unrivaled in its field. It's only natural you would want your business to capitalize on the internet's Big Blue. There's no substitute for a customized ad strategy, but there are several core Facebook ads best practices you can follow to maximize your chances of success.
Advertising on Facebook
needs to be fluid, though, as the competitive landscape is continually shifting. As organic reach on Facebook continues to wither, paid ads are becoming increasingly prominent. Costs are also rising, though, so if you get Facebook ads wrong, it can be a costly error for your growing business. Even if you intend to contract a
Facebook Ads Agency
to run your campaign, being aware of the following elements will still be useful for you to understand better how your ads are performing.
Here are 9 Facebook Ads Best Practices to help you get the most out of your ad spend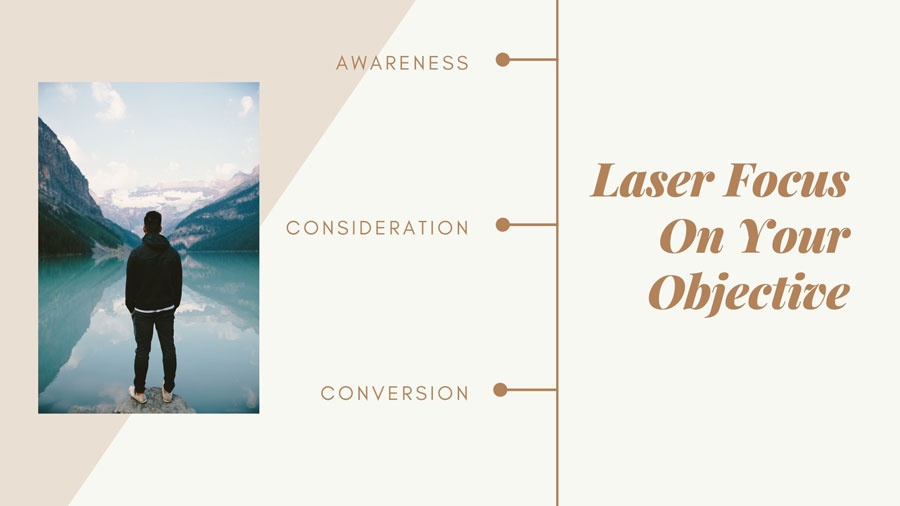 1) Laser Focus On Your Objective
Choose an objective for your Facebook ads campaign that extends far beyond vanity metrics such as Page Likes. If you want to build your campaign on a solid foundation, be clear about your objective and be sure it drives business value. Ad objectives can fall into three broad categories:
Awareness
Consideration
Conversion
Awareness
If you're looking to spread general awareness of your product or service, Facebook offers a few awareness objectives.
Brand Awareness: Your ads will reach a specifically targeted audience of people most likely to pay attention to your ads as you raise general brand awareness.
Reach: Your ad is shown to the full extent of a larger, less targeted audience.
Consideration
Consideration advertising objectives encourages your audience to think more about your business and to seek further information.
Traffic: Get more visitors to your website by setting a Traffic objective.
Engagement:
Increase the reach of your post so that more people see it and engage.
App Installs: If you have an app, create an ad campaign where you send potential customers directly to the relevant app store.
Video Views: Use ads to promote videos capable of increasing brand awareness. Videos have a powerful impact, so make the most of it.
Lead Generation: Lead Generation campaigns generate actionable contact details from your core audience, like email addresses.
Messages: A Messages-based campaign means that your objective is targeted toward people interacting with your brand via Facebook Messenger. The process works for either lead gen or driving transactions.
Conversion
When you're ready for people to purchase your product or invest in your service, you have a trio of conversion objectives for your ad campaign:
Conversions: The goal of this type of campaign is to attract more visitors to your website or app. The Facebook pixel will help you to monitor conversions, for example.
Catalog Sales: These sales ads show potential customers your full product range.
Store Traffic: Send ads to people close to your store location and drive prospects to you via this feature.
As you can see, the choice of objectives for your ad campaign is staggering. If you nail this combination, your business is off to a strong start.
2) Define Your Target Audience
Who wants your product?
Facebook Audience Insights
analytics and Facebook Pixel installed on your business website will give you the answer. You'll be able to see who interacted with which elements of your campaign. Facebook Pixel is a simple line of code that informs Facebook whenever someone interacts with your website. Over time, you can build a robust picture of the way your audience behaves in relation to your products and services. The more you use Insights, the more effectively you can tailor your advertising. When you're starting, you can use Facebook to establish an ad audience from scratch. You can define an audience based on parameters such as:
As with all aspects of running ads on Facebook, the more campaigns you launch, the more data you'll have to crunch with reporting tools. You can check on
ad performance
and boost your ROI by making tweaks to future campaigns easily. A customer base in place will help you use
Lookalike Audience
to target fresh prospects based on your existing customers.
3) Intelligent Targeting to Optimize Your Ad Spend
Once you have defined your objective and audience neatly, how can you make sure your advertising spend is fruitful? You'll be presented with an array of
targeting options
when you're running Facebook ads. There's no one solution for what works best here—all that counts is
what works for you
. Laser-specific adverts worked wonderfully in the past, but as the Facebook ads platform evolves and competition stiffens, you might find a broader approach more effective in the future. When you leave the parameters open, Facebook automatically optimizes the way your ad is served so that it reaches the people in your target audience who are most likely to react as desired. The system will make sure your budget is optimized, too. If you want more results for less, this more flexible strategy is a handy solution. As with all moving parts of your campaign, the way to achieve the best results while spending the least resources is to test, test, and test your approach.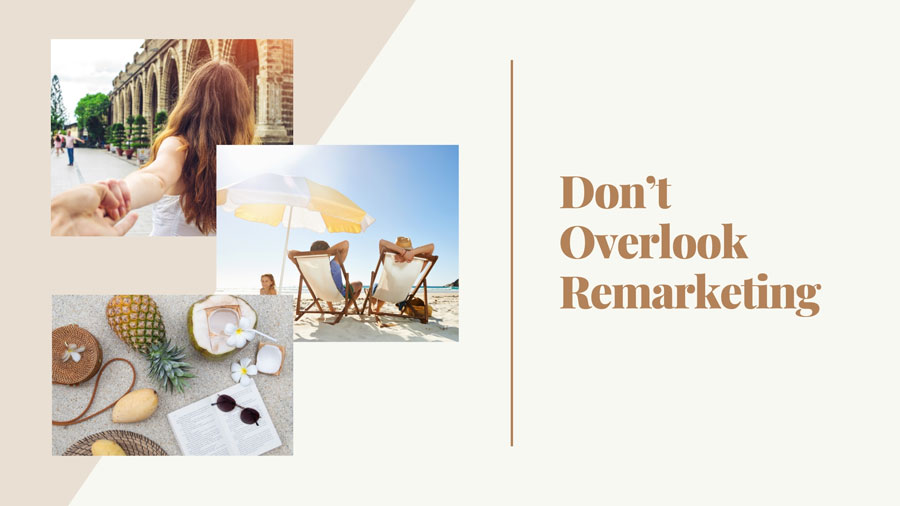 4) Don't Overlook Remarketing
Before we touch on your
Facebook ad copy
itself, you shouldn't underestimate the importance of remarketing. Custom Audiences are commonly called remarketing ads. The goal of creating a
custom audience
is to target members who have previously interacted with your business. They could be current or former customers. Maybe they've visited your website, interacted with your Facebook business page, or appear on your email subscriber's list. By
retargeting
ads at a custom audience, you can take full advantage of the data that Facebook Pixel acquires to get more bang for your buck. You'll be advertising to qualified leads, which means there's a greater chance of converting these contacts to sales. As these leads are already aware of your brand and products, sometimes it only takes a gentle prompt for them to take action. The approach to Facebook advertising is best deployed if you have a substantial amount of monthly traffic to your site or an active and targeted list of email subscribers. You'll experience better results than if you try creating your own audiences on the Facebook platform.
5) Copy Counts: Keep It Simple
Regardless of
ad formats
, your campaign will stand or fall based on the quality of the copy. From image ads and
carousel ads
through to the more recent
Stories ads
, you need to use concise and punchy copywriting so that your message is clearly understood. A recent HubSpot study showed that the most successful Facebook adverts shared several core elements, including:
Clear and eye-catching
Instantly familiar
Consistent color scheme
Presenting the information immediately
Facebook ads almost always feature images, but the right picture is useless without effective copy to sell your product or service. You should be looking to entertain your audience after grabbing their attention. The job of the copy is to excite and persuade. When you're choosing an image, make sure it is congruent with the copy. A random image can serve as an effective pattern interrupt, but a visual that works in harmony with the written content is superior every time. Avoid confusing your audience and keep the words and images synchronized. Keep things simple, from gun to tape. When it comes to your call-to-action, make sure you're not trying to achieve too much. Stick to a single course of action in line with your main objective and leave your audience clear about what they need to do next. The easier your Facebook ads are to understand, the higher the response rate. Don't overcomplicate it.
6) Weaponize Video Ads
Video stops scrollers more effectively than text. Whether you're looking to raise brand awareness or directly drive sales,
video ads
are more important than ever now that the Facebook algorithm has shifted in this direction. It is one of those Facebook ads best practices that many businesses ignore, as it requires more effort and greater initial expense. Ignore video at your own risk, though. You'll be leaving money on the table. While you don't need to go video-only, it should feature as a part of your marketing strategy. See how your audience responds. You'll almost certainly notice more positive results. Try including text with videos if any element of your message calls for clarification. Don't waste time delivering your message. The opening seconds mean the difference between someone clicking away or watching your entire video. Make those first few seconds count and give viewers exactly what they want to see. Do this right, or don't do it at all. A low-quality video with forced acting and staged backdrops is detrimental to your brand. If you don't have the budget or the imagination, leave video alone.
7) Make Your Ad Creative Mobile-Friendly
We live in a
mobile-first
world, so making your ads mobile-friendly is high on the list of Facebook ads best practices.
Collection ads
are formatted exclusively for mobile devices, for example. You can use a video or slideshow to feature up to fifty products when someone clicks through. If you're not running a mobile-specific campaign, make sure all campaigns render well on smaller screens. Use bright colors on your banners, make visuals pop out, and keep the video to 15 seconds or less. By focusing on mobile, you'll push more people into your funnel at a higher rate. There's no excuse for not making your ads rock on mobile. If you don't pay attention, you'll inevitably lose out on potential sales and brand awareness.
8) Campaign Tracking to Minimize Future Risk
Unless you monitor your campaigns, there's little point in bothering with best practices. Without analyzing data and seeing how you can improve, you'll be engaged in little more than educated guesswork. You'll have easy access to the key metrics in Facebook Ads Manager. Your goal should be to understand how your ad is performing and slowly adjust different elements so that you can enhance performance across the board. Here are ways to improve your ads in future iterations (10 Facebook ads best practices):
Target a different audience
Create a custom audience (see above)
Raise or lower your budget depending on responses
Switch ad placement
Adjust the targeting strategy
Change scheduling
Experiment with delivery
Enhance the copy or change the CTA if you're not getting enough clicks
Alter the visuals if engagement is poor
Consider adding video if your ad lacked this element
A little patience and focus can make small but important changes in helping your campaign move forward. Jettison any poorly performing ads and benefit from what went wrong by making sure it doesn't happen again.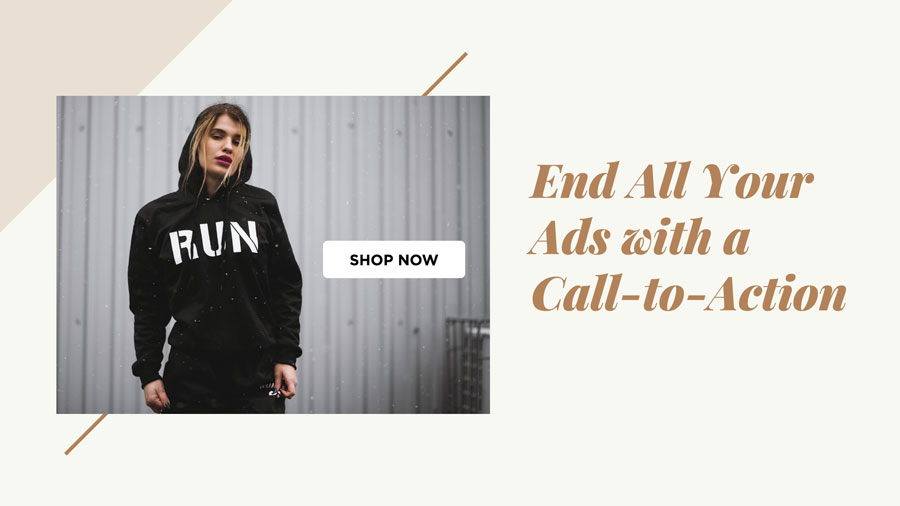 9) End All Your Ads with a Call-to-Action
Any kind of engagement from Facebook ads is great, but when you want is for people to click through you'll need a strong CTA (Call-To-Action). A simple "Shop Now" works well with FB ads. "Click Here Now" is blatant but equally effective, too. You could also consider incentivizing click-through in the form of a sale or discount. Facebook ads are a superb tool for encouraging email sign-ups, for example. Don't overcomplicate things when it comes to your call-to-action. Keep it simple, stick to a single action you want your audience to perform, and outline what they need to do next.
What To Do Next
We hope this handy guide to Facebook ads best practices helps point you in the right direction. Here at True North Social, we're a
Facebook Ads Agency
ready to help you launch better campaigns so that you can sell more products. If you're not confident running your own ads, get in touch with our professional team, and arrange for a
free consulting call
today.