Instagram Story Ads are becoming a crucial part of Facebook's Ads system, and they work differently than regular Instagram feed ads. Story Ads allow marketers to have their message heard without the feeling of being forced. The Story Ad runs with daily stories making the ad feel natural.
---
It's safe to say that Instagram Stories are a central component of the platform, but did you know you can use it to your advantage for gaining potential leads? Instagram Stories are the next big thing for ad-placements. Instagram Stories can mix in daily user interaction and ad inventory growth. Making Instagram Story ads is a strategic way to leverage potential leads. 
The majority of people who leverage Instagram Story ads tend to lower their costs and tend to see that story ads perform more efficiently than ads you see on an Instagram feed. When it comes to ads, in general, we see that the placement of the ads matters the most, and when it comes to inputting an advertisement on a story, we see that interactions are higher and more effective.
In the Summer of 2019, Instagram released a beta version that involved running more than one ad, one after another. Instagram is showing us that they are expanding their horizons when it comes to ad placement opportunities.  Instagram's goal is to make sure that the everyday experience of the user is not disturbed, and to do that, they have decided not to run story ads back-to-back every time.
The Benefit of an Ad
The benefit of running an Ad on a story is that the ad will take up the whole screen and is not in competition with a post below or above it, making the users experience as organic and natural as possible.
An ad that is placed in the feed is relatively apparent when scrolling through and is often skipped over because it is noticed right away. It is rare to see this in stories because a story ad is blended in with the stories of your followers.
If you are looking for another way to gain leads, Instagram Stories is the way to go.
---

Feed ads lack the capabilities of captivating an audience, whereas an Instagram Story Ad has the benefit of taking up the whole screen and creates a distraction-free environment.
---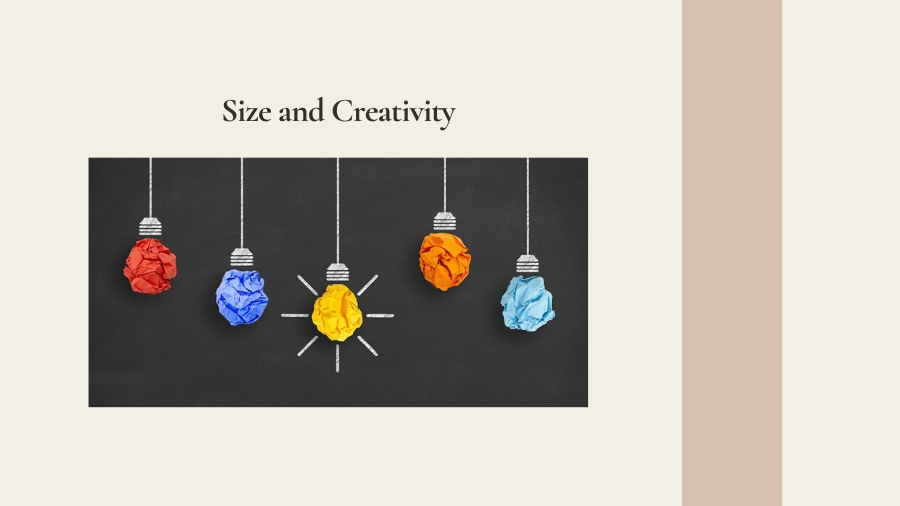 The majority of the videos that are presented in social media are 16 x 9 landscape videos. Story posts tend to take a different approach and use the full screen to display a video. Instead of the 16×9 landscape videos were used to seeing in the feed, an Instagram story uses a 9 x 6 vertical video. 
The design of the ad is essential to the placement of the ad. Due to the Instagram story being fullscreen, the design of the ad needs to be thought out thoroughly.
---

How will this ad look like when it runs as a full-screen story ad?
Can text be integrated into the ad?
How would the ad look like if the sides were cropped?
The difference between a story ad and a feed ad is that a feed ad can be expanded to be looked into even more. A story ad offers very minimal real- estate and doesn't include body copy. The design and the wording work together as a coordinated layout. 
What are you saying? How long should the message of the ad be?
A story reaches a maximum of 15 seconds per post, which is more than the average of an Ad feed, which lasts only about 8-Seconds. With an Instagram story ad having the advantage of producing a 15-second commercial, it gives you the power of engaging with your audience for longer. 
---

The majority of feed video ads are played muted and will stay muted unless the person is viewing the video clicks on the screen. Instagram Story ads have the upper hand because the videos that are posted to the story will post unmuted and will play video unmuted.
Since Instagram Stories will most likely play with sound, having closed- captions will most likely not be beneficial, and a plus to that is that you will have more screen space to work with when it comes to the design and not have to stress about making room for closed- captions.
---
Call To Action
The call to action button for newsfeed ads can be found at the bottom of the ad itself; the call-to-action can be set to "learn more," "shop now," "buy," etc. An Instagram story call-to-action uses a swipe-up function. The swipe-up feature links a URL to the ad where the audience can swipe-up and will redirect them to the link. A minimum of 10,000 followers is needed to add a link to your story, but by making your story as an ad, you can bypass the 10,000 follower minimum.
---
Even though you can leverage the same audience you use in Facebook Ads Manager, it would probably be best to retarget the audience to people who have had a counteraction with both of your feed posts and stories. 
In a way, this can cause a problem because of the Facebook Campaign Budget Optimization. The budget is not always evenly distributed to the placement of the stories, and we see the majority of the funds are sent to the feed ads, One way to get around this is by creating a specific ad set for the stories. Creating an ad set for the stories will ensure that the budget is appropriately being fed into the stories, and taking full advantage of the allocated money.
When it comes to creating an Instagram Story Ad, there are a couple of ways going about it. You can decide to create a single 15-second ad or make a series of ads and tie them all together that will run for the total 15-seconds. It's always good to remember that there is a 15 second time limit when it comes to story ads meaning that it is not possible to string three 15- second ads together to make a 45-second video.
Getting the message across in such a limited time can be seen as a difficult task because you will have to figure out how to shorten your message and still get it across to the people viewing it. It might be wise to be short and straightforward with the copy to get to the point. The last thing someone wants to do is read a paragraph in 15-seconds or less. When it comes to marketing, it is necessary to be completely honest with yourself and ask:
What are my main points?
How can I leverage my main point as simply and effectively as possible?
---

A few months back, a series of Instagram Story Ads were rolled out in Facebook Ad Manager, and they look fantastic.
If the story ads that you decide to run are paired with other placements, there's a drop-down section that lets you specify different ad creatives for a specific placement, and that is where you can find the pre-made templates.
Some might find using a pre-made template a challenge since if you create an ad, it will only run in the Instagram story ads placement.
But….
There's a way to get around this:
Create the ad in the app

Save the ad

Email it to yourself as a video

Upload the ad to business manager
---
Tools You Can Use for Instagram Stories
There are a bunch of tools you can use to create eye-catching Instagram stories. The ones we believe are the most efficient are:
Mojo- It brings endless animation layouts, then you can add text, music, and stickers and set up their timing. 
StoryArt- For quick, awesome creative templates for your Instagram, this has been an excellent app, and they provide new content, which is very lovely as well.
After you create a Mojo or StoryArt file, have it sent to your email and then go ahead and open it up on your phone. After the file is saved, you can create a story with the saved file. To add an extra touch to the story, you have access to all the features you would typically have as if you were creating a regular story.
Try to keep in mind that at the bottom of the video/image is going to cover up the Swipe up CTA. Remember that and make sure nothing important is there or playing under that line.
---

Story Ads can be a great way to connect with your audience, especially when you add a feature like Interactive polls. A poll will ensure that your audience is engaged and, more importantly, insightful. When creating a poll, you can enter the text desired, and Ads Manager will instantly incorporate into the creative for you.
To make the interactive poll look presentable, it would be best if some space was left during the creative phase. 
---
Since Ads Manager chooses to prioritize more visual imagery in the ad, it is essential to note that if your ad takes up the whole screen, you'll be able to see the copy during the creative process. However, the text will not be present in the advertisement itself since the image has taken up the display space.
Even though the copy will not appear if the image or video is taking up the whole screen, it is still possible to add to copy/hashtags/tags when you are preparing the final ad, but to do that, you must first cut down the dimensions of the image.
---
There are a few different kinds of creative videos that can stop someone's attention in story ads such as the Mojo and StoryArt apps. From a cold audience perspective, it's usually best for the creative to fill the full vertical screen because it's so mesmerizing. 
It often takes less than 5 seconds for users to understand what they're looking at in stories. It starts playing automatically, so there's an adjustment of a couple of seconds for people to figure out what they're even looking at.  To get the best possible engagement, it might be helpful to try to keep that as uninterrupted as possible because if it plays for 3–5 seconds and then switches to the next thing, it's not giving the user enough time to comprehend what they're looking at.
---
If you are looking to take your brand's marketing to the next level, then Story ads are the way to go. Feed ads are often skipped over and not as engaging. With story ads, they are blended in with standard stories, which makes them seem more organic and fluid. There are plenty of advantages to taking away from Instagram story ads, including the lower cost of budget, and also the increase in engagement. With more creative freedom in the design story, ads have shown to be a promising and effective way to get your message across.