Perhaps you've been considering different options in your social media marketing, and are wondering why you should use Instagram promoted posts?
Instagram is one of the more popular social media platforms. It is
always growing and changing, with new users creating accounts every day, and a daily active user count of nearly 500 million. This is creating a marketplace that is becoming more competitive all the time.
For this reason, it's a good idea to revisit your approach to promoting your Instagram account. 
What has worked in the past may not work in this evolved environment. 
Making sure you have a diverse arsenal of tactics used to promote your Instagram account to your target audience is essential.
Here we will discuss 13 ways you can make your profile and posts the best it can be, as well as content promotion. 
Produce more content
There are several types of content you can use in your feed. Product photos, customer photos, small videos, memes are just a few options available to you. 
Experimenting with different types of posts when advertising on Instagram is the best way to see what attracts your target audience the most. While doing so, you'll want to post more frequently. 
You'll want to post to Instagram at least once a day, if not more. While increasing your content however, it's important to post at the right times. 
Only creating new content every so often will not help you at all. You want to make sure you are being seen frequently, so you are not "forgotten."
Instagram Stories are a great tool for this. You can post several pieces of content without worrying about overdoing it, and you'll be front-and-center for your fans to see. 
The important thing to note here is that Instagram is a fast paced platform. And you need to keep up to be able to get the most out of it. 
Cross-promote your Instagram posts on other networks
You put a lot of effort into creating the best post. Your shot is on point, the caption is well written. That's something that shouldn't go to waste. Cross-posting your content across platforms such as Twitter, LinkedIn, and Facebook will maximize your reach and increase your ROI. 
Keep in mind when doing this that every social platform is different as far as ad formats go. With Instagram promoted posts for example, posts tend to use a lot of hashtags, while Facebook relies more on descriptions. 
It may sound overwhelming, but there are tools out there that will help you customize your content for the platform you are wanting to post it on. It's also worth noting that you can use these tools to schedule and publish your posts for you!
More than just products
While it's true that you can acquire sales through the Instagram app, it's still a place for people to share experiences. 
This is why you see many successful ad campaigns feature pictures of customers using their products in real life settings. It's a way of connecting with your target audience as people as well as offering the added benefit of lead generation.
These kinds of content are extremely valuable to brands. Users love when brands shout them out, but it also shows other users that real people like your brand. 
This leads us to our next section. In order to find the user-generated content, you'll want to have a industry or brand hashtag that you regularly use. 
Industry and branded hashtags
No matter the size of your brand, you should create a hashtag and encourage followers to use it. 
You can include a branded hashtag in your bio so that followers can promote your Instagram, thus increasing brand awareness. By doing this, they also promote their own posts so that you potentially have thousands of customers promoting your brand organically. See how that works?
You still want to promote your Instagram ad by using general and community hashtags that are relevant to your industry. You want to aim for approximately 9 hashtags. You can absolutely use more or less, but the basic idea is, for optimum results, you want to add a decent amount. Using hashtags is a great way to organically increase your engagement. 
Tag locations, followers, and brands as often as possible
Tagging is an excellent way to promote your Instagram profile. And we don't only mean hashtags. 
You can tag other accounts and brands in hopes of them tagging you in return. This is a subtle and effective way to encourage promotion. It is also considered courtesy to tag anyone you might be re-posting. The results from this are usually extremely positive and they will share the news with their followers. 
Location-specific posts will also attract potential followers. So always tag locations such as an event, or your business' physical location. 
On-site Instagram publishing 
We've already touched on customers being the best advertising, but let's expand on that. 
When people see your products in real-world settings, they know this is something a person just like them prefers to use. This creates a better understanding of the product and an increased interest. 
Many successful brands have already recognized this, and take advantage of this user-generated content.
Have a creative trademark
Creativity is important on Instagram. Having a theme or niche is a great way to inspire unique and original content, as well as make yourself stand out from the crowd. 
Extend your reach by working with Influencers
As stated before, Instagram really isn't the place for flashy, in your face ads. A great alternative is getting in on influencer marketing. 
You want to find an Influencer whose audience is very much like your own, and who has a sizable count of engaged followers.
Collaborating with an influencer is like an ad in the sense that the relationship costs money, but if you find the correct influencer, you will find this a very cost-effective way to grow your base and sell your products. 
You can find influencers through hashtags or manual searching. You can also try Tapinfluence or another Instagram analytics tool, or search a database related to your brand. 
We enjoy Tapinfluence because it's directory makes it simple to find influencers to promote your brand on Instagram. 
Note: When looking at influencers, make sure their followers engage with their content. You can use an engagement rate calculator to help find the right fit for you. Finding an influencer with the right engagement rate is crucial. 
Think about how you present your products and promotions
This seems like a no-brainer, but it's still worth mentioning. We are talking about Instagram promoted posts with sale items or giveaways. These posts are extremely valuable so it's important to get them right. 
When you promote your Instagram these ways, you absolutely must have a certain level of hype. Instagram thrives on the new and exciting, so creating captivating content for your promotional posts is essential.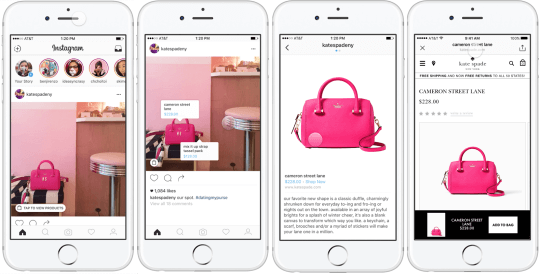 In general, a tip we like to give is before you click "publish", pick your promotion apart. Be bored with it. This will encourage you to alter anything you may be on the fence about. 
Giveaways and contests
Did you know that brands who run contests see an increase in their followers 70% faster than those who don't?
If you've taken a look at many of these contest and giveaway posts, you'll see they garner an impressive amount of engagement. There's a reason for that.
If social media contest are done correctly, these call to action posts will attract genuine fans and followers, though it should be noted they can also attract those just looking for freebies.
You can always test the waters by running a one-time contest, to see if it is something you'd like to continue doing. 
Ensure your profile is ready for promotion
If you are wanting to attract more fans and followers, it's a good idea to go through your business profile and make sure it is optimized for Instagram promoted posts.  
The first thing to look at is your username. Having a searchable username makes it much easier for users to find you, and to promote you on Instagram. 
Next you want to look at your bio. This should include a hashtag, essential contact info, and a link. Featuring your email and phone number is also something you'll want to include if you have a business account.
Use Instagram Stories
This is one of the most popular features on Instagram. 
Over 500 millions users post to Stories daily. When promoting on Instagram, we recommend using Stories as often as possible. This includes behind-the-scenes pictures and video, as well as user-generated photos. The great thing about this is it doesn't have to be polished. 
That being said, you still need to make sure your Story posts are creative. You can include interactive stickers that encourage engagement from your followers, and can grab their attention more. 
Stories are becoming an increasingly popular method to stay ahead and be seen more often by your followers. Instagram regularly comes out with new updates with added features for Stories. Regularly keeping up with these new features whether by watching other Stories or posting your own will help you stay on top of what's popular.
Run a paid campaign
Finally, you have the option of paid Instagram promoted posts. 
It's not uncommon to run a few paid promotions. Instagram has some stellar ad options that will help you gain new customers. Using these for Stories ads can produce some great results. Give it a try and compare it to your more organic growth options, and see what you think.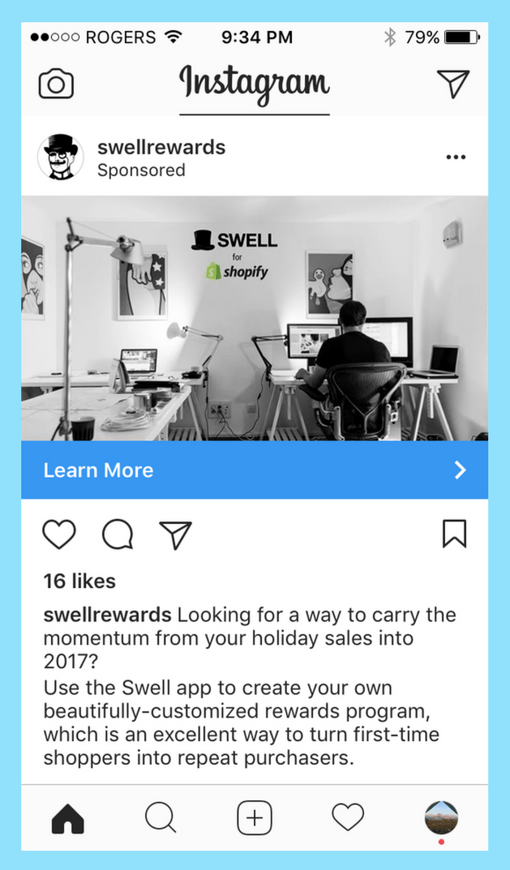 Instagram is constantly evolving. If you evolve with it, and make good use of the tips above, you can maximize your engagement while attracting new followers and customers.